Mobile-based Technologies for Church Giving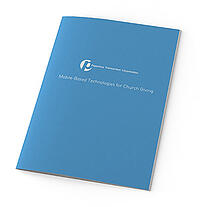 Fundraising campaigns can invigorate a church and bestow a renewed sense of community and purpose. Church leaders should honor these commitments by limiting the inconvenience of church members who have responded faithfully to God's calling. When leaders minimize the hassle of donating, they demonstrate their appreciation of the collective sacrifice made by all.
New innovations make it possible for leaders to reduce barriers to giving and honor willing participants. Fill out the form to download a PDF entailing how online and mobile technologies can benefit you and your congregation, making giving secure and convenient.